Terms of Use
Thank you for visiting the Gyso Pearls & Jewellery Ltd. website. This section contains the terms of use & purchase through this website. By accessing this website, you agree to the following terms. If you do not agree to these terms of use, you may not use this website. We reserve the right to change these Terms of Use at any time. An updated version of the Terms of Use will appear on this website and will take effect immediately. It is your responsibility to periodically review the Terms of Use. By continuing to use this website after any such changes, you agree to such changes.
Disclaimer
We pay close attention to the content of this website and try our best to provide you with the most accurate information. If the content posted on this website contains any inaccuracies or typographical errors, Gyso Pearls & Jewellery Ltd. will not be liable for any inaccuracies or errors, or for loss or damage caused by the use of information obtained on or through this website. This website is subject to change without notice or warning.
Links
If you would like to set up a link to this website, please contact Gyso Pearls & Jewellery Ltd. You are not authorized to use any of the trademarks, service marks or copyrighted materials appearing on this website without our written consent, including any logo. We reserve the right to revoke your link to this website after receiving notice.
Products
We do our utmost to ensure that the product images posted on this website are as accurate as possible. Please note that due to photographic techniques and screen settings, the size and color of Gyso Pearls & Jewellery Ltd. products on this website may differ from the actual product. The Gyso Pearls & Jewellery Ltd. products on this website represent our product range only.
Copyright
All content on this website is owned by Gyso Pearls & Jewellery Ltd.. all rights reserved. You may not use, adapt, copy or modify all content without the permission of Gyso Pearls & Jewellery Ltd. However, exceptions can be allowed on a case-by-case basis.
The Gyso Pearls & Jewellery Ltd. logo, product picture and product name on this website are registered trademarks of Gyso Pearls & Jewellery Ltd. Unauthorized use of these trademarks is strictly prohibited.
Security
Our website uses SSL (Secure Sockets Layer) encryption to ensure the confidentiality of your personal information and any messages you send us. When you register your personal information with us, it will be encrypted as an SSL code and sent to us.
Buyer Information
All orders cannot return, exchange or refund once confirmed. If the goods are found to be defective after receive, they must be notified us by email within 2 days(include holidays). We will handle or provide appropriate arrangements. (Please note this does not mean that can be refund or return).
If we accept for exchange, please note that the defective piece(s) must be unworn with the presentation box and tags/labels included, if these do not meet our requirement, we will not be accepted and will be sent back to you. And buyer also have to be responsible for all relevant shipping cost.
Pending Orders
Please note that if your order is NOT fully paid within 24 hours, the order will expire after 24 hours. For individual problem or inquiry, you can contact us for help.
Use of Vouchers / Voucher Codes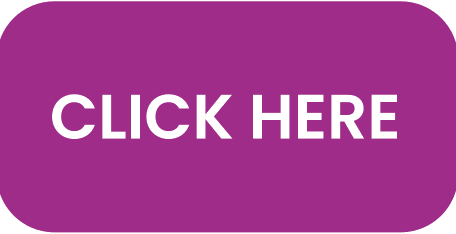 Please double click the icon to learn mroe about these.
Applicable Law and Jurisdiction
By accessing to this website, you will be governed by the laws of Hong Kong, without reference to conflict of laws provisions, and will also have agreed to the Terms of Use of this website. For any dispute & controversy arose, it will be adjudicated by the courts in Hong Kong.